February 2018, a message from Andi Frattaroli says: "We must have a Pancar"
And if you know Andi….. you know that this isn't a request… Is an offer you can't refuse…
So, we've a no-name project with a complete white paper to fill.
Rules are completely different in the planet, in some regions, the rule is… "no rules".
So we choose to have a "Platform"… but why we call it "platform"?

As said, pancar classes are raced under very different rules, different motors, different batteries, different tracks:
From 13.5- 1S to 4.5-2S
From tight indoor tracks to open 1/8 IC outdoor tracks
From 200mm to 235mm… somewhere even more than 235.

For this reasons we developed a "platform" that can be easily switched from one class to another.
If this was not enough a challenge, we choose to work on 2 rear suspension system.
One, a very conventional pivot.
And the second one, the V-link (aka quad-link) which was used but not really fully exploited on Achim's Ascari.
Of course we need to be able to have a configuration able to respect the rules… where there are…
Such as minimum wheelbase for USA, and a comfortable option where drivers race on big open 1/8 IC tracks like Europe.
Different batteries where part of the game as well… big touring lipo, shorty F1 lipo…
Of course… we want to have the chance to able to switch, back and forth, from a configuration to another.
And, of course, we need a suitable sphere diff as companion for our gear diff.
Enough to give some headache.
So… let's start!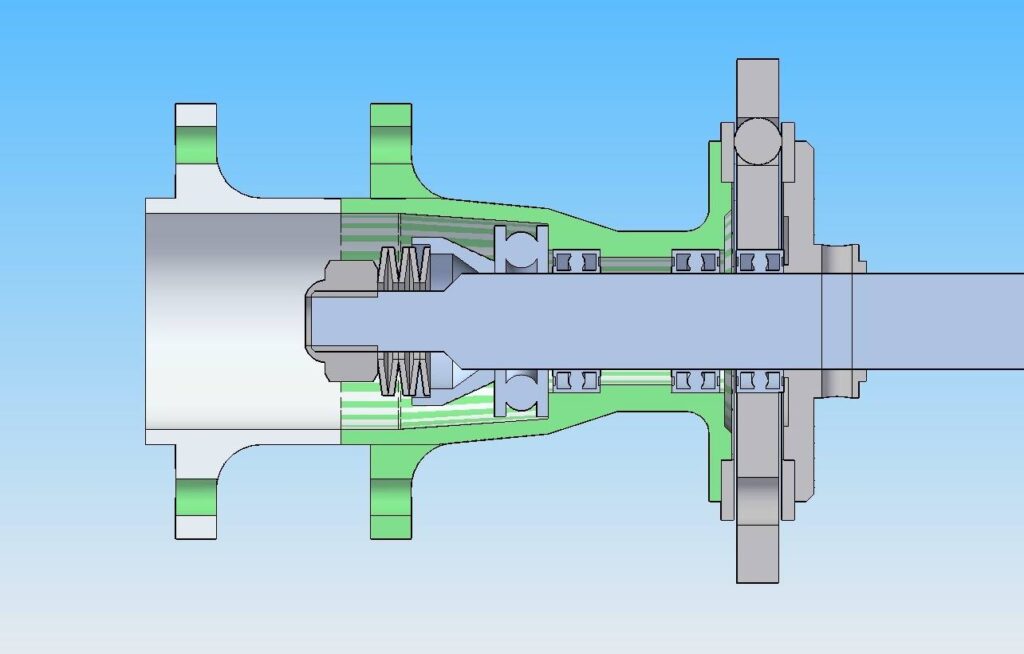 Of course.. it's loaded of features:
1/4″ (6.35mm) Titanium axle…
16 G5 Class ceramic spheres
3/8″ Thrust bearing
3 x 1/4″ ball bearing with no axial load
Double thread (4 x M3 + 4 x 4-40)
Where is the car? We've a differential… but no car…
The first test mule appear in June 2018…
In July the front end become definitive
10 August, the almost-finalized-aluminum parts finally arrived…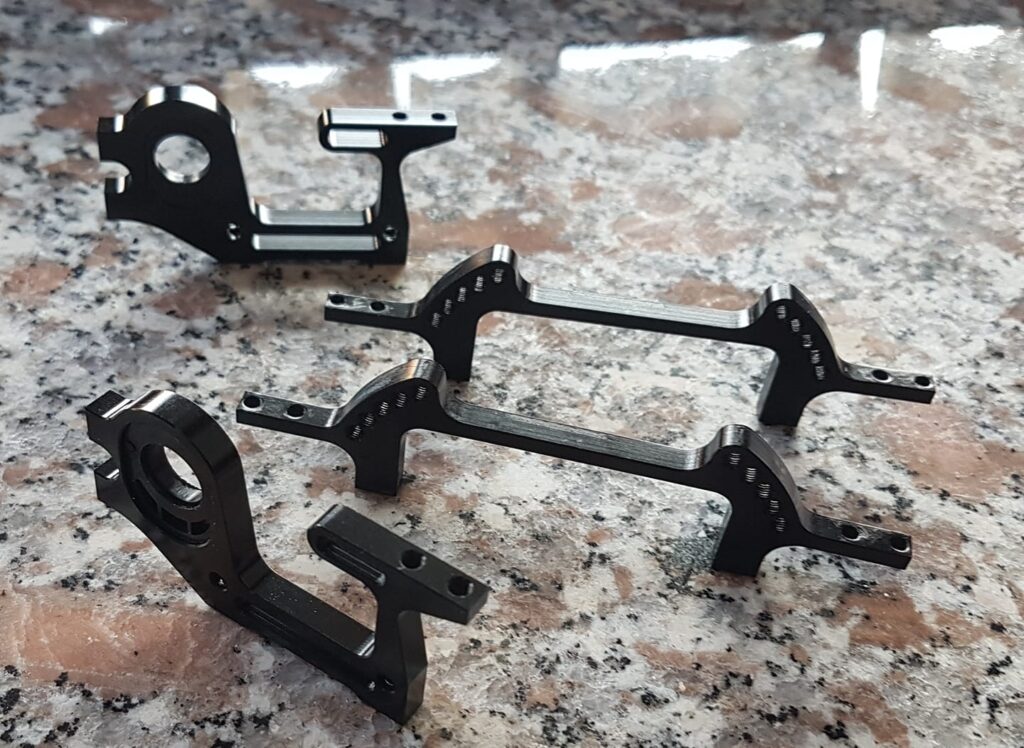 November 2018, the cat was out the bag but still no official name….
So… Which will be the name for the "Still-No-Name" Fenix Pancar… Well being a rather unusual model, we were looking for some exotic name… but nothing was exotic enough… Then we've had an idea.
At Le Mans, for the 24 hours race, there is a special garage, for vehicles which are in a class of their own…. Garage 56….
And in that moment… "Still-No-Name" becomes G56!