If we've a "crush" for the F1 of the late 60, we've to admit that we're definitely in love with F1 from the mid 70, to the ground effect season, that means late 70's -very early 80's
What we could do?
Bodies for collectors? Well… yes
A proper "easy" chassis? Again… yes
And in in the winter between 2018 and 2019, the idea start to be more than an idea.
But with which F1 we can start?
F1 in the 70 was very different from actual, cars tend not be a copycat… sure, some inspiration from the leading models, but each team was having "his" car.
Plus… there were a lot of pay-driver:… "Bring enough money and we will paint the car in your colours"…
March was a perfect example.
A lot of talented drivers drove for them, like Niki Lauda, Ronnie Peterson, Vittorio Brambilla, Arturo Merzario plus a bunch of pay drivers.
This means that at least, 6 or more car, from works to private entry, can be reproduced, using a single 1/10 body.
Lucky me, I've the proper connections to do a good job in this field, to bring a proper scale model.
So the March 761 was ready, thanks also to support of Andy Gilberg, owner of the original drawings, who give us all the support possible.
In April 2019 we were having an rc car show in Imola, during the Historic Minardi Day… it was an opportunity too good to miss…
A great shot. I love this picture… Why?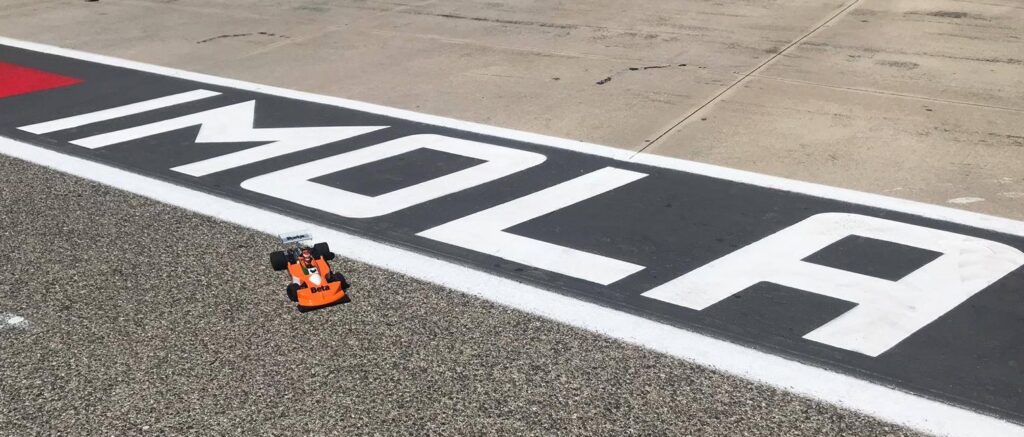 Here the answer… professional photographers shooting our March!
Meanwhile, I was working on the 240, being Gilberg March 761, nothing less than the original 240…. Which was the "other" 6 wheel F1. Potentially clever than the Tyrrell P34…
Best of all, the 240 can be converted into 761 easily, as it was nothing more than a special rear end to be coupled with…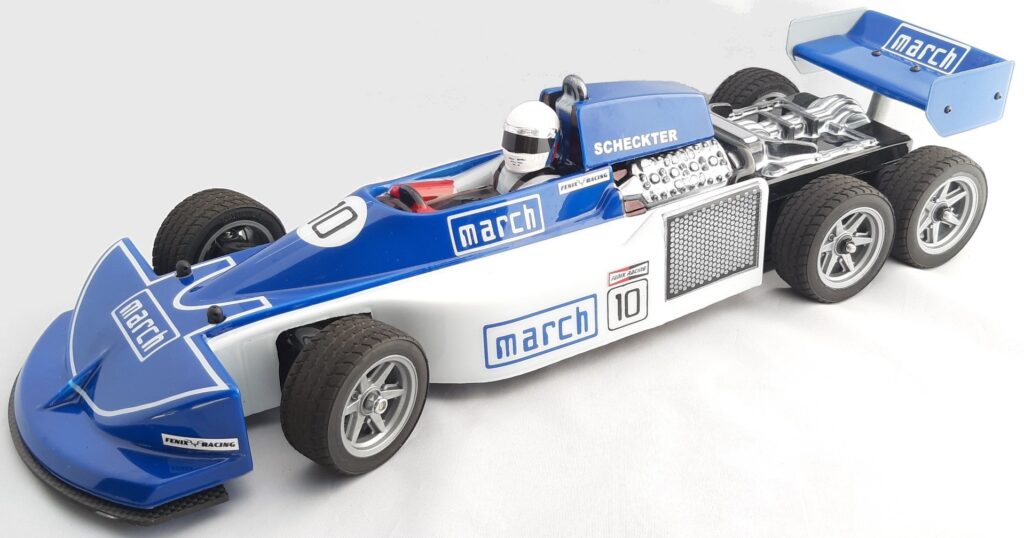 Meanwhile, painters and March aficionados, they start to work over the 761…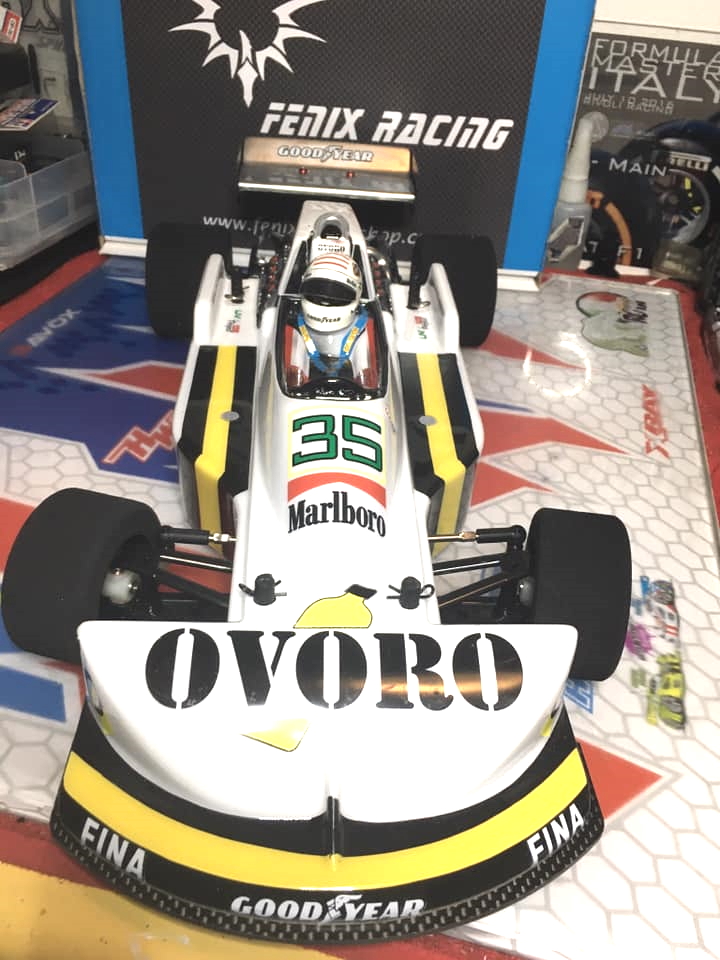 Thanks to our agreement with Classic Team Lotus, we were able to work over another great model; The Lotus 78, the first ground effect car used in F1.
Again, the support of Classic Team Lotus was great and we're extremely happy with the result.
So, few days before Christmas 2019, the Lotus 78 was ready.
Begin of March 2020, another cat was out the bag.
A very nice Italian car, campaigned in 1979 by Gilles Villeneuve and Jody Scheckter: the Ferrari T4.
Best of all… we had the chance to do the shooting in Monza.
July 2020, the F1-70 chassis was ready. Super easy, super basic.
Of course, carbon fibre, 7075 aluminum and titanium, are not spared…. As it share quite a few parts with Classique and Mistral.
October 2020 saw the chance to race your personal version of "Rush" the movie.
Of course it's inspired to the McLaren M23, but can be easily dressed as the Ensign Mn176 or the Copersucar FD04 1977
Hey… do you want to see some action?
You'll find it here!